Learning about Fitbit with an interactive digital display
Devices used to measure activity levels have become a growing market, especially if you're sitting at your desk in an office environment. But how do you engage customers to discover which product is right for them in an environment filled with competitors? We decided to create a bespoke interactive digital display for customers to engage with at Harrods flagship store in Knightsbridge, London, UK.
The challenge
Harrods flagship store in London has an average of 100,000 customers visiting each day. As customers pass through the technology department a plethora of empty boxes advertising fitness gadgets are on display or are hidden behind glass boxes for security reasons. We wanted Fitbit to stand out from the crowd and allow customers to physically engage with the product.
Our high level goals were to:
Allow customers to compare products within Fitbit's range.
Engage customers with Fitbit's lifestyle content.
Make customers aware of Fitbit's presence at Harrods.
Allow customers to physically engage with the product.
My role
During the project I created an interactive digital design. The display unit was a bespoke touchscreen device that would feature at Harrods flagship store in Knightsbridge, London, UK. The touchscreen device was part of a display unit that had supporting dummy products that customers could engage with. I created the digital designs and various prototypes to optimise Fitbit's digital experience.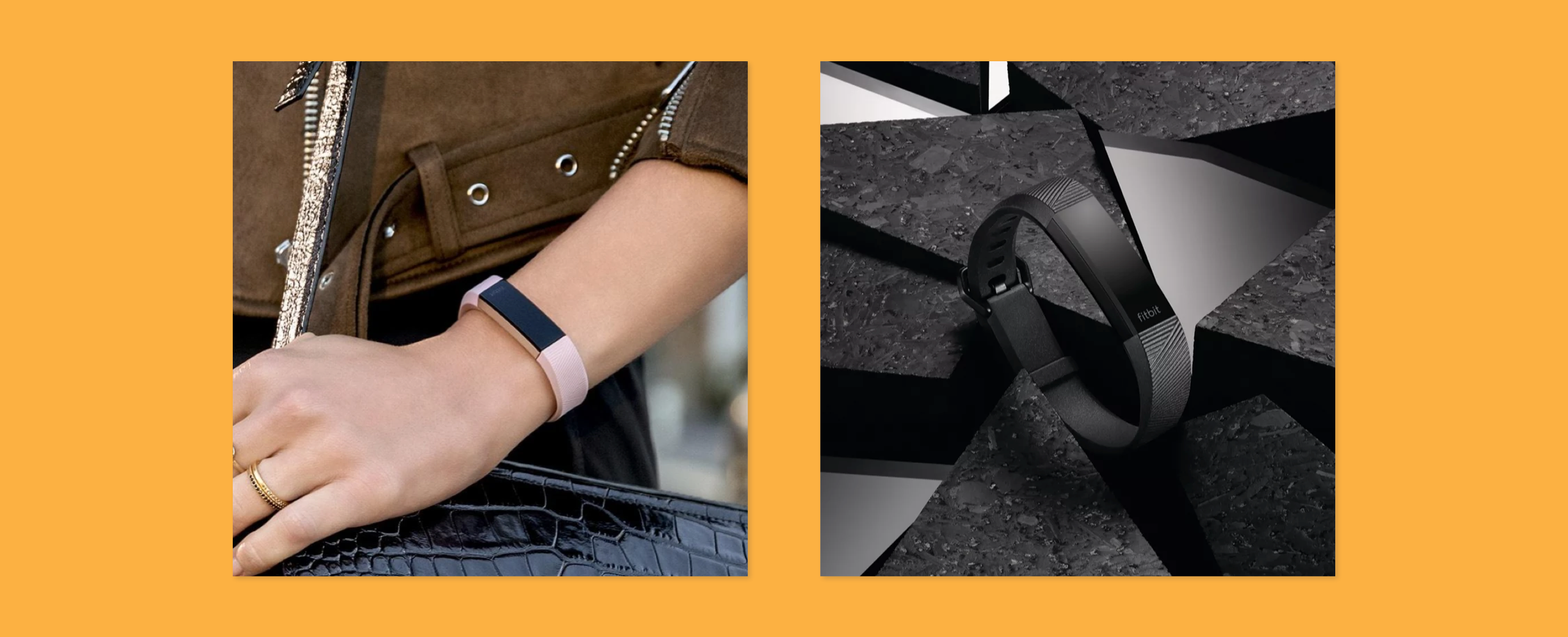 Discover
More than just a display box at Harrods
When walking through a store, a customer can pick up empty product boxes and read the packaging or glance at the product behind glass. Customers were unable to interact with the physical product and had to rely on their imagination on how they would use the product. It wasn't engaging and often the customer had to rely on customer service to try on the product. Customers were not able to self-serve.
Develop
Designing for a custom built display unit
We decided to create an interactive display unit so that customers could watch Fitbit lifestyle videos and compare products and features all in one space. This allowed customers to visually engage with Fitbit. The digital display unit was custom built for Fitbit, so the interface was designed to be responsive as we didn't have finalised screen dimensions. The display unit also had space to display dummy products that customers could touch or pretend to wear with Fitbit's latest product elevated above the others.
I designed and coded prototypes, which enabled me to test user behaviour on an iPad Pro. I was able to test the user flow and experience of the application on a device that was approximately the size of the display unit. With the prototype I was able to adjust touch points and optimise the legibility of pre-made video content. It enabled us to find user problems early, which was beneficial to the end product.
While prototyping, we worked closely with a developer and the team making the bespoke display unit to make the custom built interface. The project took less than a month before it was put on display at Harrods.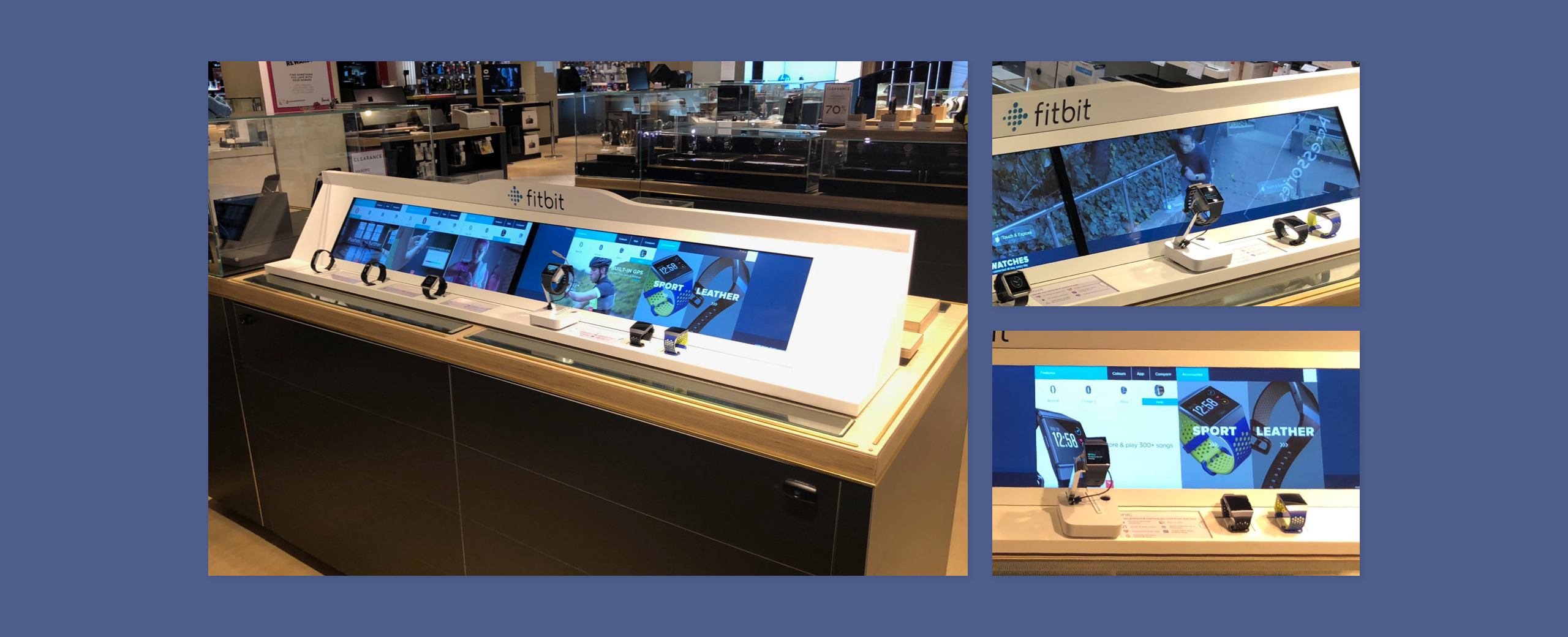 DELIVER
A digital display unit with products you could interact with
The display unit successfully appeared at Harrods flagship store in London. It was the only display unit that customers could engage with in the technology department, which made it stand out from competitor products. When the display unit wasn't actively in use, the screen would play lifestyle content to catch the attention of customers. Fitbit were extremely pleased with the final outcome.